Presents
MACH2. PACH Mirasol Officer and A Magentaman, VCD2 UD MXG MJC MXP3 MXPB MJPB PAX MFB TQX T2B ADHF
Sire: MBIS BISS GCH. CH Glengowan Great Balls of Fire, SDHF
Dam: Mirasol Azure Like It, CD TDX AX, AXJ, NF
Whelped: 9/15/2010
Eye cert & hips info




Achievements: Born on my birthday -- HE HAS TO BE SPECIAL - Augie has given his Dad the best Christmas Present so far this year -- he earned his TD this morning, December 10, 2011 and did a beautiful job all the way to the glove!
10 Months Old

Photo by Pix N Pages --
Augie is playing successfully in Agility while he trains for TDX.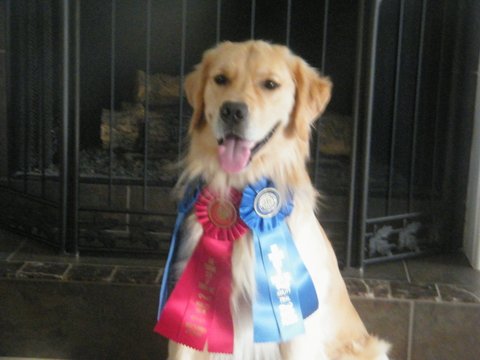 AUGIE COMPETES AT HIS FIRST STATE COMPETITION BELOW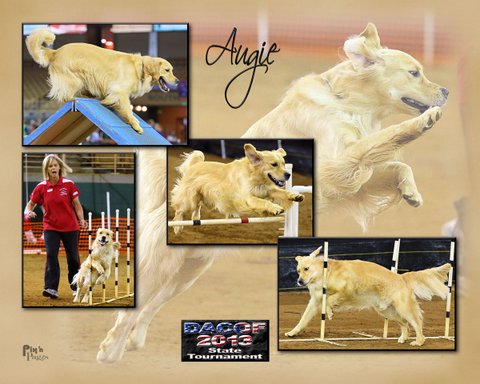 Augie earned his CD in 2013 - took a fourth trial - because he loved the Judge at the third one -- but then on May 31st and June 1st of 2014, Augie earned his CDX is one weekend, three trials, with a first place, a second place and a third place. He showed beautifully and I am very proud of this boy. Augie continues to be a wonderful, reliable boy who loves to work and please his Mom -- he earned his MACH in November 2016.... so very proud of him.
Pedigree

Parents
GrandParents
GreatGrandParents
SIRE

MBIS BISS GCH.CH Glengowan's Great Balls of Fire, SDHF

BISS AM. CH. Seeshaw Dylans Evening Blaze, SH. WCX, OS

BISS AM. CH. Okeechobee Rivendell Goblin, CD, SH, WCX, VC, CGC, TDI, TT
Am CH Skilfor Luvs A Seesaw Berry, OD
BISS CH. Glengowan's Sugar and Spice, OD
BISS CH Bravo's Old Spice, SDHF, OS
Bargello['s Bree Of Glengowan, OD

DAM

CT Mirasol Azure Like It, CDX, AX, AXJ, NF

AM CH OTCH CT Can CH Highmark Once A Knight, VCD4, UDX3, JH, MX MXJ, WC, VCX, OS, OBHF, Can. CDX
AM/MEX/AMS/WC, CH Sheffield Ducat's Spellbound, SDHF, OS
Highmark's Peco's River Queen
Am CH OTCH CT MACH VCCH Mirasol's Femme Fatale UDX, OM2, OBHF, Can. CDX
Am Can CH Summit's Truck'n Eldorado, CD, OS
Am. Can. CH OTCH Mirasol's Redecorator UDX2, TD, JH, OA, OAJ, WC, VCX, OD, OBHF, Can. CDX