About Us
There is really not much to tell about my husband, Denny and myself. We went to the same high school in Eau Gallie Florida, but really did not know each other except to pass in the hall. Our paths crossed again about eight years after graduation and we have been together ever since. We had been married for 42 years, have two sons, Brian and Charles. Brian has been married for fifteen years to a wonderful young woman, Jennifer, and Charles has recently married a lovely young woman, Cristina and is the proud father of a wonderful little boy who is eight years old and make me laugh every time he visits. Below are Brian and Jennifer , and my wonderful Grandson who although was a couple of years younger in the picture - it's one of my favorites---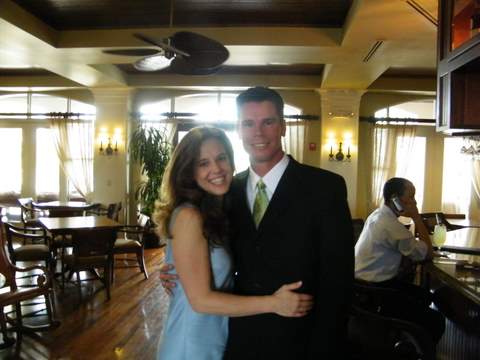 `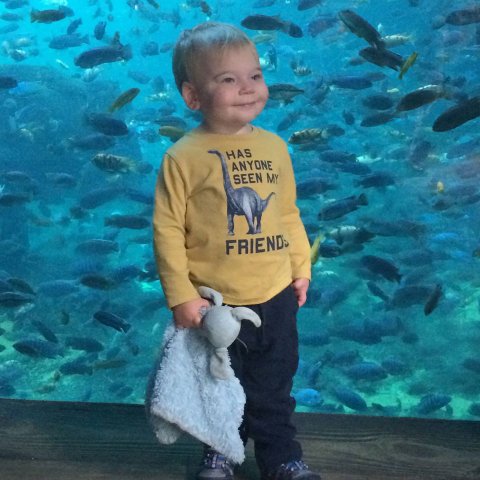 Denny and I share the love of dogs and this has brought us closer together through the years. We started out with a labrador retriever, Cleo. We lost her at the tender age of 15 and started adding to our collection. We had cats for many years but when the last one, Doc, passed on at 22 -- we did not replace him. We currently have four wonderful goldens and when the time is right and I find the 'best' labrador puppy - I will have another.
I train and show in Obedience, Tracking, Agility and hopefully soon - Field. I have been known to show in Conformation from time to time but I prefer performance.
I have clearances on my goldens and only breed top quality goldens. I do not take deposits and I do not sign a contract until the puppies are ready to go home. My only requirement to get a puppy from me is to convince me you will love your puppy as much as I love it's mother.
Each and every member of this household -- sleeps in the house and are a beloved family member.